Santa Monica Sunshine – Sweeeet
People often ask me why I love LA so much, when it's seen by many as the fakest place on the planet. My answer is simple – try it for yourself! It doesn't take much to scratch the plastic surface. Once you do and open your eyes, you discover an amazing gritty world of music, fashion and alternative lifestyle that hooks you in. I spent many an evening in grimy Hollywood bars watching some incredible bands, unheard of outside the LA circuit but more talented and innovative than what I had seen anywhere else.
As anyone who knows me will agree, I'm the polar opposite to a fashionista, but even I could appreciate the boutique stores and vintage wonderlands of Abbot Kinney Blvd and Melrose. And as for Venice Beach, I can't imagine a more diverse and exciting mix of art, culture, people and FUN anywhere!
But the thing that really inspires me to return? BREAKFASTS! Whilst the British fry-up retains the crown, there's no denying the Americans can rustle up some awesome breakfasts. Pancakes! Ommeletes! Sausages! Oatmeal! Coffee! Juice! MY MOUTH IS DROOLING, as yours will be when you check out the menu at Santa Monica's Bread and Porridge!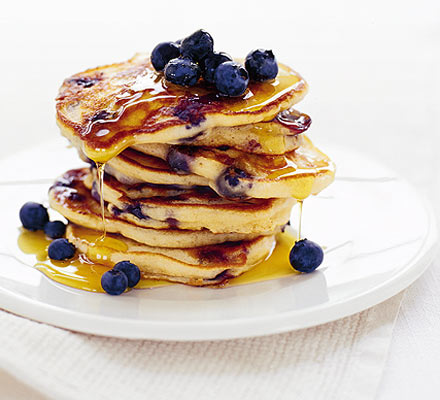 To help inspiration for my return trip to California next year, I've been catching up with some of my favourite Los Angeles based radio stations.
First of all some crappy news. Due to a decision made by the bigwigs at CBS, you can no longer listen to KROQ online from outside the US. BOOOOO! This really sucks. KROQ is broadly similar to our very own Kerrang, but, well, more entertaining. Thankfully you can access The Kevin and Bean Archive from these shores, which is always a giggle.
Based in Santa Monica, California, KCRW is a great example of community supported radio, a thriving success amidst these consumerist times. And you can listen online from the UK – HURRAH!
Morning Becomes Eclectic is undoubtedly my favourite show. Although designed to ease Angelenos into their day, the globally influenced jazz and latin show is the perfect soundtrack to an early evening here in good ole Blighty.
KCRW also feature tons of live acts, including many smaller acts from the UK such as former Easyworld front man David Ford
So here's two more videos for you as I say, roll on my return to LA 2011!
Tags: kcrw, kroq, losangeles, mgmt, thesweet